NSW Senate Predictions
June 28, 2016 | 13:30 | Federal | 2016 | Senate
Ok, finally. I did it. I have something to show for all of my efforts. Drum roll please…
Yeah that didn't work. Ok here's the possible outcomes for the Senate race in NSW:
NSW Election Outcome Breakdown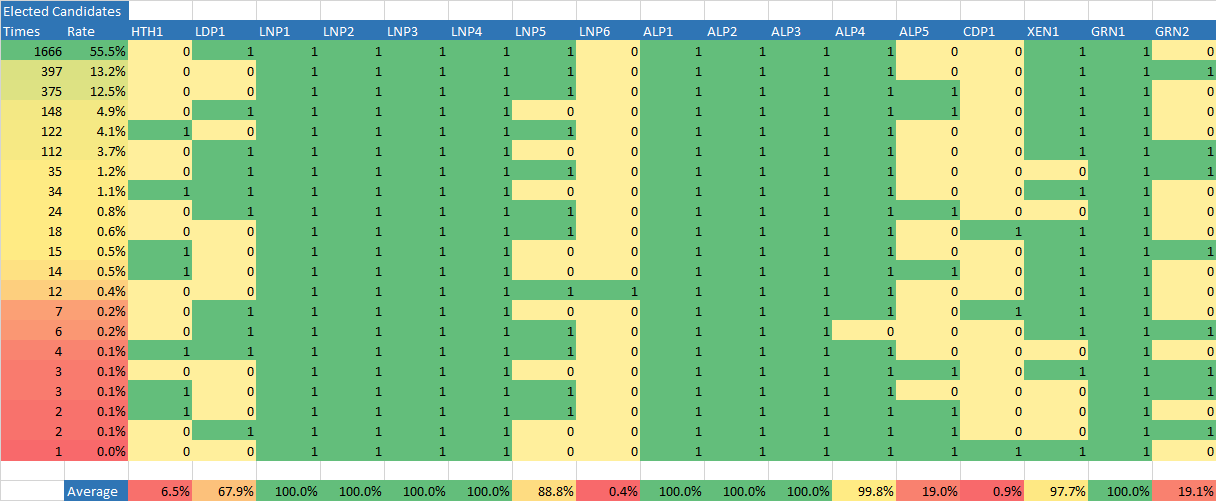 What does this mean?
Well, the LNP is guaranteed 4 seats, and probably 5, while the ALP is guaranteed 4 seats (nearly) and has an outside chance at 5. The Greens will get 1 seat, and the rest of them are up for grabs! The most likely outcome is:
| Party | Seats |
| --- | --- |
| Liberal National Coalition | 5 |
| Australian Labor Party | 4 |
| The Greens | 1 |
| Nick Xenophon Team | 1 |
| The Liberal Democrats | 1 |
I performed logistic regression of the outcomes and have made some curves which denote the probability of an individual party getting a seat, given their primary vote.
The Health Australia Party

The Liberal Democrats

The Nick Xenophon Team

The Christian Democratic Party

All of the other minor parties should be easily eliminated, and it really comes down to these minor parties for a seat. The reason for these curves being the way they are is because of the ideology of the party, and analysis of the below the line preference directions from 2013. The Nick Xenophon Team is a very centric minor party, and there are no other strong centric parties in NSW. He is very likely to receive a large number of preferences. Conversely the Health Australia Party and the Christian Democratic Party have been modelled as being more extreme, and end up accruing less preferences. This may be a flawed assumption, as the unknown Health Australia Party has a nice sounding name. So treat their curve with caution.
The major parties also have different probabilities of getting their final seats based on their primary polling, let's have a look at that below:
Major Parties Final Seats: LNP5

LNP6

ALP5

GRN2

The LNP requires a slightly higher vote than the ALP does to secure their 5th seat, however the LNP should poll better than the ALP in their primary senate vote in NSW.
A little sneak peak of the days to come
I haven't gone as in depth as NSW with the other states, but a likely breakdown of seats around the country for the entire senate is…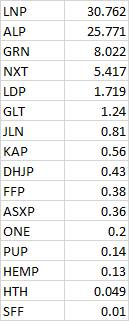 Until we meet again.